Olivia A. Larson is the 2nd member of the Data Crew, She is also Alexander's Girlfriend. Alexander and Olivia has been Best friends for 3 years. She always likes to go on dates with Alexander, Bond him and other thing that are related to love.
Information:
Edit
Favorite Holiday: Valentines Day
Loves: Shopping, Clothing, Olives,
Hates: Animal Hunting
Birthplace: Topeka KA
Relatives: Alexander (Boyfriend)
Favorite Season: Summer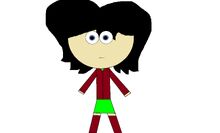 Appearances:
Edit
Season 1
Bad dream (Debut)
Caught (Silent)
Season 2
Season 3
Season 4
Camping
Coffee
Bad news (Silent)
Nightmare (Silent)
Season 5
Mountain Climb
Being So Rude
Nude Beach (Cameo)
Hoverboard
Lemonade
Season 6
Alexander's Brother
Sickness
Season 7
Season 9
Meditate
Olivia's Snack
Agent
Research
Olivia tries to babysit Noob
Olivia's Birthday
Vertigo
Season 10
Apple
Bad Connection
Close Part I
Close Part II
Bonus
Ad blocker interference detected!
Wikia is a free-to-use site that makes money from advertising. We have a modified experience for viewers using ad blockers

Wikia is not accessible if you've made further modifications. Remove the custom ad blocker rule(s) and the page will load as expected.