Phillop M. T. Parker is the 4th member of the Data Crew. He is the Youngest of the Data crew. He also sometimes get bullied by Grayson. He also likes to drink Coke.
Favorite Holiday: Thanksgiving
Loves: Jet ski, Gourmet cooking
Hates: Golden boys
Birthplace: Walworth, London, United Kingdom
Relatives: Quin (Spouse), Reese (Cousin)
Favorite Season: Spring
Style B: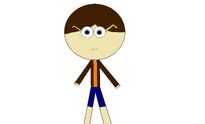 Ad blocker interference detected!
Wikia is a free-to-use site that makes money from advertising. We have a modified experience for viewers using ad blockers

Wikia is not accessible if you've made further modifications. Remove the custom ad blocker rule(s) and the page will load as expected.